!style type="text/css">
Head of the Group
Prof. Daniel T. Gryko
danieltgryko@gmail.com
Phone: +48 22 3433063
Institute of Organic Chemistry
Polish Academy of Sciences
Kasprzaka 44/52
01-224 Warsaw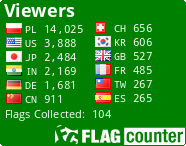 Logo:

Dominika Bednarska
Photo and graphics:

Anita Janiga
Maciej Krzeszewski
Webmaster:

Bartlomiej Sadowski
bsadowski@icho.edu.pl
© All rights reserved
Graphics&Design

Daniel T. Gryko was born in Bialystok (Poland) in 1970. He received his M.Sc. from the Warsaw University while conducting research under the guidance of Professor Zbigniew Czarnocki. He obtained his Ph.D. from the Institute of Organic Chemistry of the Polish Academy of Sciences, in 1997, under the supervision of Professor Janusz Jurczak. He worked as a postdoctoral research fellow with Professor Jonathan Lindsey in North Carolina State University (1998-2000), before obtaining an academic position at the Institute of Organic Chemistry of the Polish Academy of Sciences. He completed habilitation in 2003 and became a group leader at the same institution. His current research interests are focused on the synthesis and spectroscopy of advanced functional dyes with a special emphasis given to porphyrinoid family (corroles, chlorins etc.). He was the recipient of the two awards of the Polish Government's Prime Minister (in 1998 and in 2004), Polish Academy of Sciences Award (2002) and of a scholarship funded by the Foundation for Polish Science in 2001. He became full professor in 2008. In 2008 he received Society of Porphyrins and Phthalocyanines Young Investigator Award and in 2010 prestigious TEAM grant from Foundation for Polish Science.
Scientific Carreer